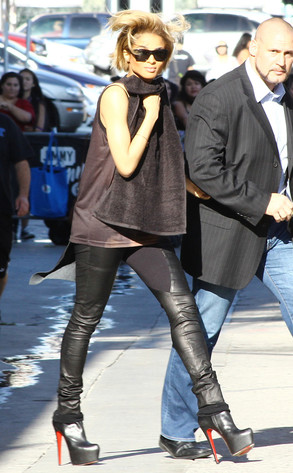 Cathy Gibson, PacificCoastNews.com
We've stared at this photo for several minutes, and we're still not sure what's going on?
Is Ciara wearing super thigh-high leather boots, or super tight leather pants? There may or may not be a break in the fabric right around the ankle, officially making it leg-wear, but it could just as easily be a ridge in in the design, making it more likely to be footwear.