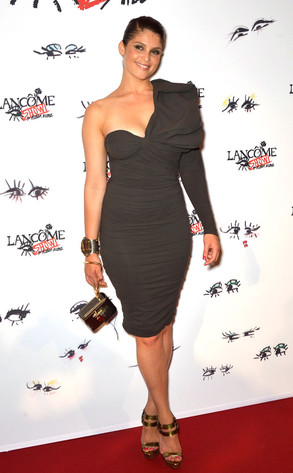 Dominique Charriau/WireImage
Holy left shoulder, Batman!
We're rarely bowled over by a red carpet look, but Gemma Arterton's Lanvin look is more OTT than we were expecting, and that's saying a lot!
The giant puffed sleeve makes this British beauty appear as though she's protecting her left side from an oncoming tackle, and the all-over brown color makes it look like she already got thrown into the mud...