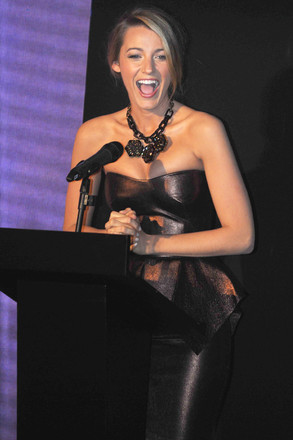 Imaginechina via AP Images
When you look like Blake Lively, you don't necessarily have to follow the standard fashion rules.
That said, this Gucci frock feels a little flashy for the Shanghai set. That might be because of the sparkle on the deep gold fabric, or it might be because the former Gossip Girl's ta-tas are spilling out of the neckline. Either way, this cocktail dress does not have an A-list feel.