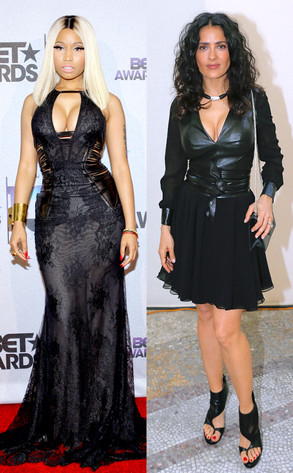 Bertrand Rindoff Petroff, Mike Windle/Getty Images
Nicki Minaj and Salma Hayek turned us into one of those classic cartoons where the character's eyes pop out of it's head...

Both the "Va Va Voom" singer (how appropriate!) and Here Comes The Boom actress (ditto!) stepped out in tops that put their ta-ta's on display (to say the least!). Nicki's Roberto Cavalli curve-enhancer includes a cut-out made for champion cleavage, while the deep V on Salma's leather stunner keeps up in epic form.