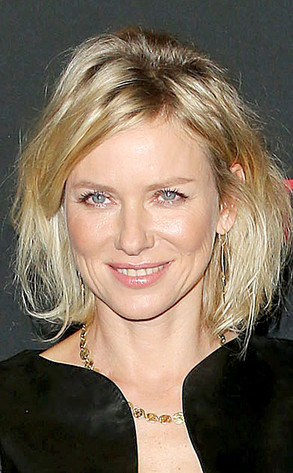 Frederick M. Brown/Getty Images
Never did we imagine that we would find the always-flawless Naomi Watts on our Beauty Police chopping block. This is a woman who's always wowed us with her flawless makeup and not having a hair out of place. In the case of today's photo, poor Naomi has more than just one hair out of place. What happened?!
We think the original intention of her hairstylist was to add a little volume and texture to Naomi's fine hair. Unfortunately, this resulted in Naomi looking like she just woke up from a nap.
Naptime must have really left The Impossible star woozy when she chose her bronzer (which she used as a blush). The bronzer has way too much shimmer and frost, leaving her cheeks looking ruddy with large pores.
Not everything was a snooze fest—we loved the minimal eye makeup and the mauve lip gloss was a perfect choice.
Unfortunately, mascara and lip gloss alone cannot save this look…