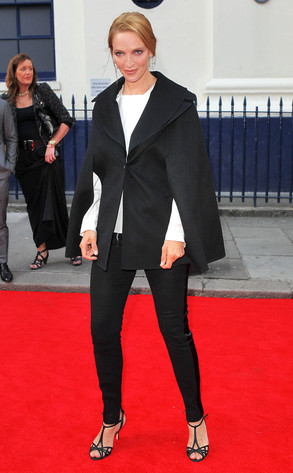 Neil P. Mockford/Getty Images
Is it us or is there something almost sinister about Uma Thurman's cape?
The Playing For Keeps star looks like a cross between an evil magician, a dark superhero, and a burglar! It must be something about the black-and-white combo against the sweeping lines of the shirt-meets-jacket.