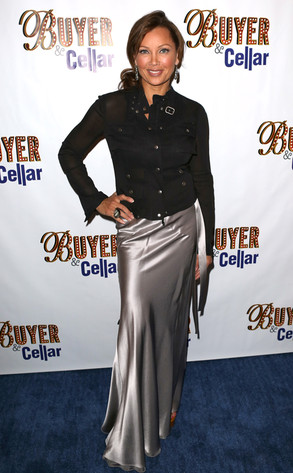 Walter McBride/Getty Images
Disclaimer: We don't know if Vanessa Williams plans on taking this jacket off once she arrives at her final destination.
Still, a moto jacket doesn't exactly go with a long, silk skirt, even if it is just outerwear. If this is one of those, "I didn't expect it to be so cold," moments, we could understand.