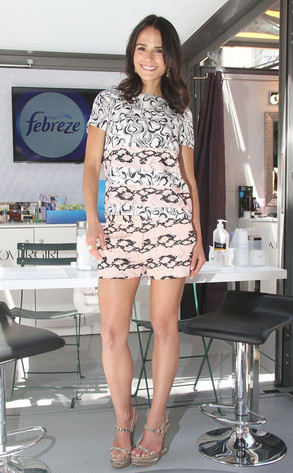 Mireya Acierto/Getty Images
It took us a minute to place it, but we knew the stripes on Jordana Brewster's outfit looked like something out of our parents' college dorm room...
Apparently designer Diane von Furstenberg enjoyed her famous blob light too! The stripes on the Dallas star's black, white, and pink short suit have that same "melty" feel as the shifting goop in that cone-shaped creation.