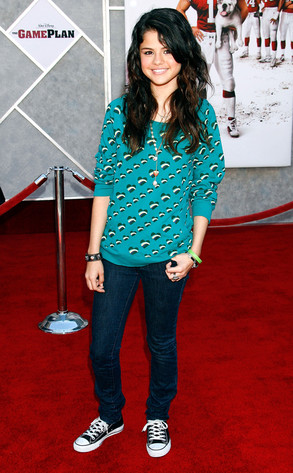 Jeffrey Mayer/WireImage
It's not easy having your every fashion move marked for all of time, but Selena Gomez has made it to full-fledge fashionista in three, flawless steps.
Phase One: School Girl in Sneaks
During her Disney star days, the budding diva kept things casual in skinny jeans, sneaks and a bright-colored sweater. Apparently her styles were coming from the Wizards of Waverly Place wardrobe closet at this point...