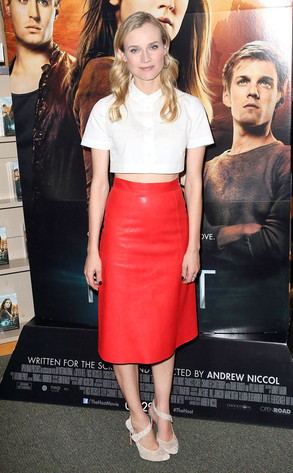 David Livingston/Getty Images
With midriff-showing styles crossing over into fashion craze territory, we thought it was time to break down the different belly reveal options.
We've got Diane Kruger, Vanessa Hudgens, Miley Cyrus, and Rihanna all showing different amounts of midriff. Check out each look below to find out what fits your style and how decide how far you're willing to go!
Option One: The Peep Show
Diane Kruger keeps it as classy as possible by showcasing only a tiny sliver of her midriff skin. The Carven blouse sits just an inch or so above The Host star's Vanessa Bruno skirt. It almost takes a second glance to realize her middle is making an appearance.