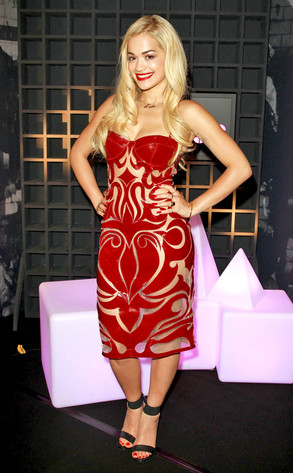 Fred Duval/Getty Images
Okay fine, we know that Rita Ora is actually wearing a cocktail dress and not chest-to-ankle henna art, but we're not wrong for doing a double-take, right?
There's something about the pleather swirls on the "How We Do" singer's Natalia Kaut frock that feel like ancient body paint! Maybe it's the laser-cut gaps, or the deep, red color...or the fact that it's on the U.K.'s edgiest dresser?