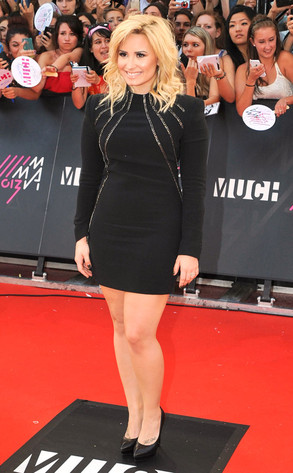 Jag Gundu/Getty Images
Demi Lovato isn't even a child of the '80s, but her Saint Laurent dress suggests otherwise.
We felt like we were watching an episode of Dynasty the minute we saw this sharp shoulder on the "Without Love" singer. And if that weren't enough, it's covered in a geometric silver chain motif typical of the most opulent era.