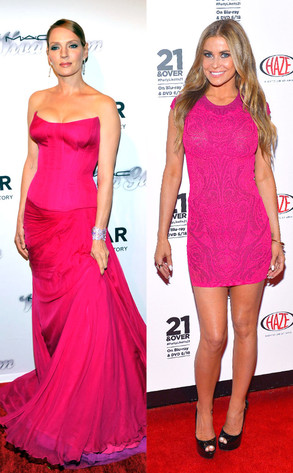 Stephen Lovekin/Bryan Steffy/WireImage
And you thought Uma Thurman and Carmen Electra had nothing in common...
Both the current Movie 43 star and former Epic Movie actress graced the red carpet in the same shade of pink! We can't stop staring at those gorgeous folds of fabric on Uma's Atelier Versace creation...or the cleavage spilling out of that low-slung bodice. Usually too much of a crazy color is a bad thing, but in this case the style is stunning.