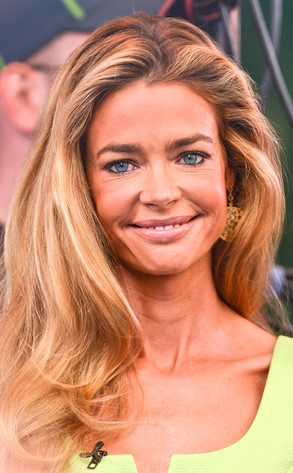 Ray Tamarra/Getty Images
We hate when we have to announce that we've lost yet another pretty starlet to the orange epidemic known as a bad spray tan.
Denise Richards should know to test a spray tan before covering herself head-to-toe with it. Now for those of us who have been victims to bad spray tans, we know there's no turning back if you're limited on time.
Notice that Denise's face is all one color—no rosy cheeks, no highlights, no shaded areas. Nada. Our girl should have applied some flattering makeup or just made the time to start over with a good sunless tanner.