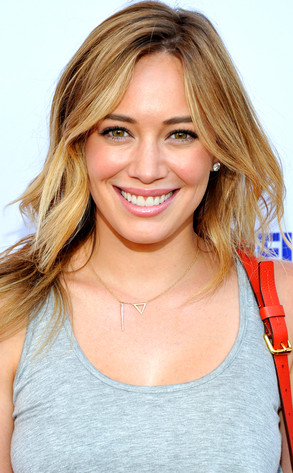 John Sciulli/WireImage
Hilary Duff knows summer is all about putting the heavy foundations, eye shadows and eyeliners into hibernation until fall. The fresh faced look, which FYI, rocked all the runways of fashion season, is about minimalism and letting your skin be the star.
And Duff's radiant skin was certainly the superstar for this outing, complemented by perfectly blushed cheeks, defined brows and glossy pink lips. This new mom didn't even bother applying bronzer, letting her rosy cheeks bring the healthy color to her face.
We love Hilary's casually tousled beach hair too, which looks like she walked onto the red carpet after a stroll on the beach. Forget about sculpted curls or complicated updos, this former Disney star chose to embrace her inner summer goddess.