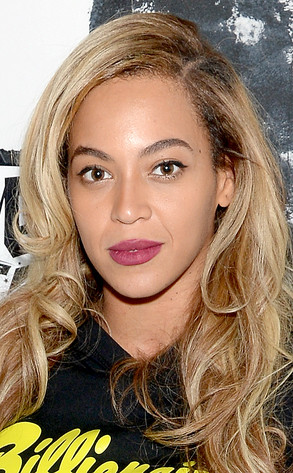 Courtesy: Dimitrios Kambouris/Getty Images
Have you found Beyoncé's one beauty blunder in this otherwise perfect look yet?! If not, look a little closer before you continue reading...
Leave it to Bey to pull off simple yet elegant makeup with just a subtle kitten eye and berry matte lipstick. But is it flawless? Take a closer look at Beyoncé's mouth. What happened to the cupid's bow of her lip?
Instead of carefully applying lipstick with a brush around her upper lip, it looks like Queen B took a tube of lipstick and swiped it in one motion across her upper lip. Maybe she was en route to the event when her car hit a bump and her lipstick took on a mind of its own.