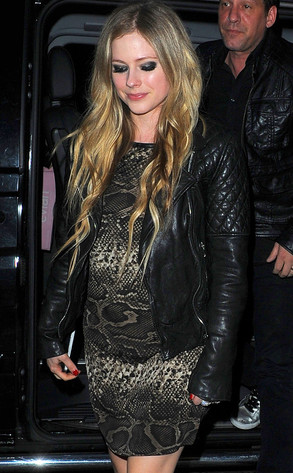 Will Alexander/WENN.com
Here at Fashion Police, we couldn't care less about the fact that Avril Lavigne may or may not be preggers. All we care about is the fact that this outfit is deifnitely a hot mess!
Not only is the animal print frock too baggy, but it also looks like something we snuck out of the house wearing circa 1997! We'll give the "Girlfriend" singer some credit for covering it up with a chunky motorcycle jacket and even chunkier blonde hair.
But bottom line: This rocker needs to dress more like she's headed to a concert and less like she's headed to a club to celebrate Y2K.