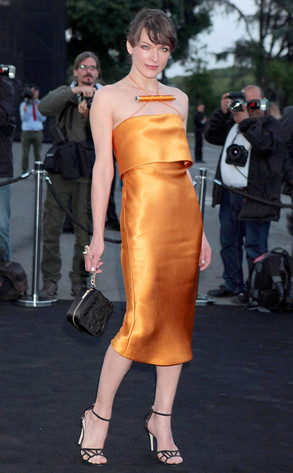 Elisabetta Villa/Getty Images
In fashion, like life, there's a first time for everything. Here, Milla Jovovich marks the first time we've ever seen a scroll-like barrel accessorizing the halter neck of a dress.
We'd offer the Resident Evil actress our congrats on her accomplishment, but we're too busy wondering what's in there! Ancient secrets? PR talking points? A tiny tube of lipstick?!