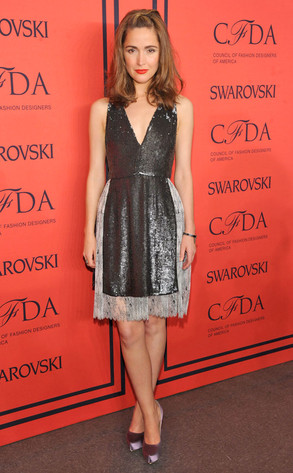 Jamie McCarthy/Getty Images
If this was the traditional uniform worn by "the help," we suspect a lot more people would be importing house staff from Paris.
We assume Rose Byrne didn't realize she looks like she should be serving macaroons to the lady of the house in this Thakoon frock. Or sexily feather dusting something.