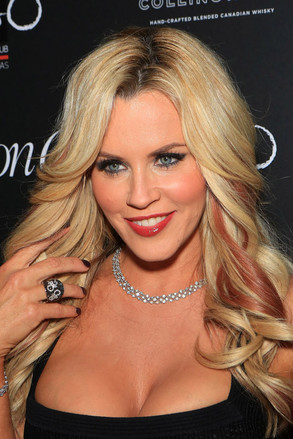 Gabe Ginsberg/FilmMagic
We're not sure what's going on with Jenny McCarthy lately, but the blond bombshell seems to have been replaced by her drag queen impersonator. We thought this former Playboy Playmate was wearing a wig, judging by the unnatural texture and look of her hair, but those dark roots tell a different tale.
We get that some celebrities are trying to make a trend out of the dark roots look, but come on! This trend is for the grungy girls! If you're going for a glam style with extensions, black roots just look lazy.
We were also disenchanted with the thick foundation, heavy eye makeup and glossy red lips on this natural beauty. When you look as good as Jenny McCarthy, there is just no excuse for piling on this much makeup.