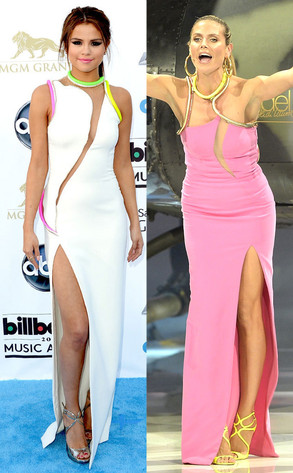 Thomas Lohnes/Jason Merritt/Getty Images
We weren't sure about this Atelier Versace dress when Selena Gomez wore it to the Billboard Music Awards, and we're even less sure about it after seeing Heidi Klum wear the frock in a different color for the finale of Germany's Next Top Model.
Is it us or does the neon piping make the gown look like something an aspiring fashion designer made in her middle school art class? Same goes for that giant front slit. It seems like a fun and sexy idea, but it looks a little like scissors gone wrong.