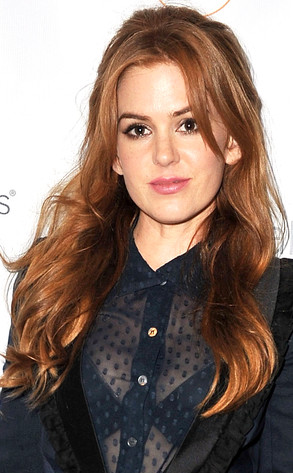 Angela Weiss/Getty Images
We've loved watching Isla Fisher rule the red carpet during the Great Gatsby press tour these past few weeks—changing up her looks from sleek ponytails to side swept loose waves, while always rocking bold bright lipsticks in pinks and reds. But seeing the star at the Australians in Film screening of Now You See Me in Los Angles had us doing a double take. Fisher let her hair down with minimal yet flattering make-up, and just made us think, "Summer is here!"
She loosely pulled back just a few sections of her signature red locks at the crown, as if it were an afterthought, and let the rest of her relaxed natural waves tumble over her shoulders.