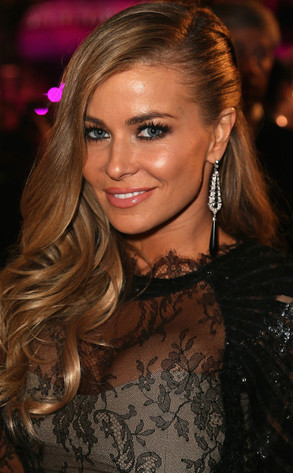 Dominik Bindl/Life Ball 2013/Getty Images
We think Carmen Electra may be angling for a spot on the next season of MTV's Snooki and JWoww—that is, if her tan, heavily lined eyes and frosty pink lips are any indication.
First and foremost: We can't believe this stunning actress gave in to the Oompa Loompa tan movement! Come on! Orange is not a good look on anyone, ladies.
We were also disappointed that Carmen's famous blue eyes were hidden under all that eyeliner. Doesn't she know that lining her entire eyes with thick eyeliner just makes her eyes look smaller? The layers of clumping mascara aren't doing her any favors either.