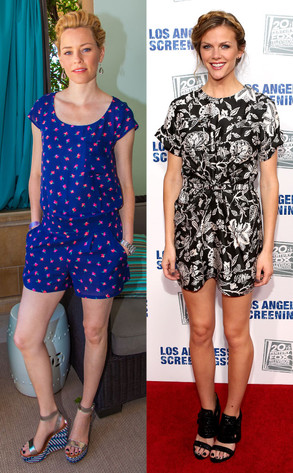 Jesse Grant/Getty Images, John Finn/iMaze.com
Apparently casual Friday has come to the red carpet too!
Both Elizabeth Banks and Brooklyn Decker traded in their sexy cocktail gowns for these fun floral jumpers. This is one of our favorite summer trends, worn by two of our favorite blonde bombshells, which makes this round of judging extra tricky.