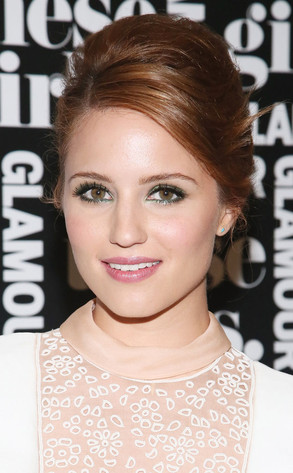 Astrid Stawiarz/Getty Images for Glamour
We would like to state that Dianna Agron is 27-years-old, though her hairstyle tells the story of some mother-of-the-bride. Or perhaps some grandmother-of-the-bride.
We hate to think this young woman would specifically ask for an ultra-conservative old-fashioned updo. We'd like to assume the Glee starlet asked for a cool beehive like Marion Cotillard at Cannes and her hairstylist just didn't tease it enough. And we're not even going to touch those bangs.
We're also confused by Dianna's makeup choices. It's not that we don't like her green eyeliner—because, as you know, we're all about a little pop of color around the eyes—but it totally clashes with the antique coif! Plus, it's a dowdy shade of green.