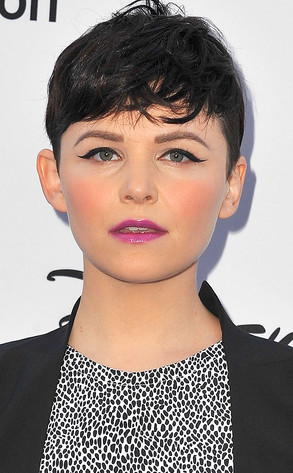 Angela Weiss/Getty Images
We looked through every photo from the Disney upfronts and could not find a single shot of Ginnifer Goodwin even attempting a smile. That's right: The Once Upon a Time actress was pouting at a Disney event.
Perhaps it was because she realized her makeup made her look like a reverse raccoon, with her concealer several shades too light? Her fuchsia lips and rosy cheeks are on trend though, if they could have only made her smile!
We love Ginnifer's edgy pixie 'do. In fact, when she first cut her hair, we totally had visions of early Audrey Hepburn. But Ms. Goodwin has to be careful with her makeup choices or she'll end up looking more like the wicked witch than a pretty princess.