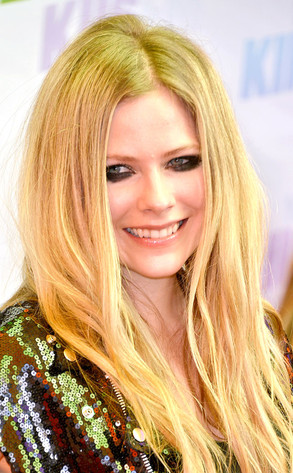 Frazer Harrison/Getty Images
We know Avril Lavigne was going for a punk vibe, but this scary eye makeup is more Corpse Bride than rocker chic. We miss the days when Avril rocked those perfectly shaded smoky eyes that always looked edgy and sultry and made her blue eyes pop.
And what's up with the scraggly, too-long hair extensions? Is Amanda Bynes giving out her extensions stylist's number again?
We will give Avril props for her flawless skin though. Thankfully, she's not so rock 'n' roll that she sleeps in her makeup. Plus, she appears to stay out of the sun (perhaps she's keeping vampire hours?). But we would have loved to see a bit more of a flush to her cheeks. The harsh eye makeup and pale skin totally washes her out.