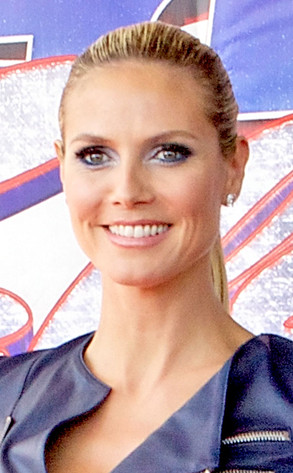 Jeff Schear/Getty Images
Let's face it, it's not difficult for Heidi Klum to look gorgeous. In fact, we hate her a little each time we see her flawless makeup-free face all over the paparazzi mags. But this mermaid-inspired makeup move was a risk even for the top model. And as you can see, it was well worth it!
Heidi made all the runway right moves with this dramatic eye by toning down the lip, subtly bronzing her face without going Oompa-Loompa overboard and keeping the hair and the earrings simple.
We also love that Ms. Klum let her brows go au natural, but still sculpted and shaped them with a touch of brow pencil or powder. Ladies, if you want to stay looking young, step away from the waxing table and hide those tweezers! Few things will age your face more than pencil-thin eyebrows.