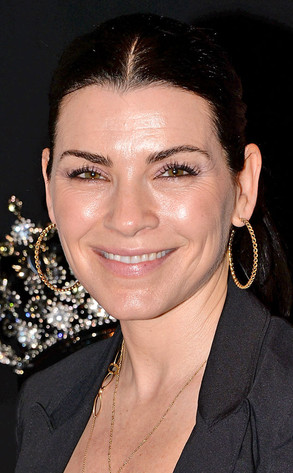 Andrew H. Walker/Getty Images
We're not sure what's making Julianna Margulies shine so brightly in the worst possible way, but the nude lip and severe hair certainly aren't helping the star of The Good Wife's glazed skin.
There's no arguing that Julianna's skin is in fantastic shape. We love that she said no to the Botox bullies and that her skin is usually glowing. But let's face it: Glow is good, shine is bad (especially when your picture is taken with bright flashes).
Glow catches the light in all the right places while shine brings attention to everything, including lines and pores.