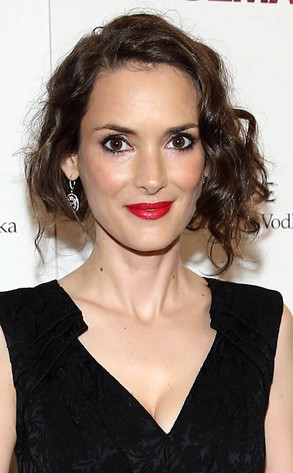 Neilson Barnard/Getty Images
Winona Ryder may have gone through her awkward phases (like that whole shoplifting snafu and the time she tried to go blonde), but with this flawless makeup and vintage 'do, the only thing she's stolen lately is the limelight.
We love the retro curls made modern with that messy I-was-just-canoodling-with-a-certain-someone vibe. A true sculpted pin curl would have seemed too forced and almost costume-like with her period dress and makeup.
As for that makeup, Winona's flawless skin is on full display. From the looks of it, the Iceman actress has stayed clear of the Botox brigade and looks all the better for it! She may have faint lines here and there, but a lifetime of sunscreen did this actress good. Her skin certainly doesn't tell the story of a 41-year-old!