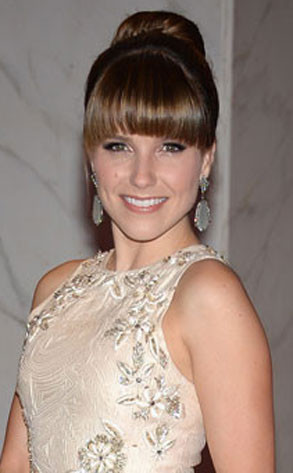 We saw this photo of Sophia Bush at the 2013 White House Correspondents' Dinner and our first impression (before we zoomed in) was that it was someone over the age of 50. Anyone who has a brick of bangs that thick must be hiding some pretty deep lines, right?
Nope! She's only 30! So what is she hiding under there? A bad breakout? A bump? A bruise? Those bangs are so thick they look fake, like her hairstylist clipped them on.
And what's up with her senior citizen-approved makeup palette? Aside from the dots of shimmer at the inner corners of her eyes and on her lower lash line (which we love) it looks like she dipped into grandma's makeup stash.