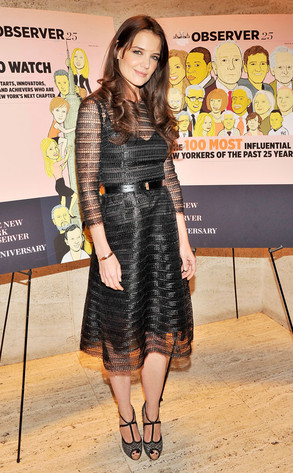 Stephen Lovekin/Getty Images
Is Katie Holmes being punished for something? Or preparing to joust?
The former Batman Begins actress bravely donned the chainmail-style Dolce & Gabbana design to the New York Observer's 25th Anniversary Party at the Four Seasons Restaurant in New York City.
The Broadway star attempted to give the raffia effect tulle dress a swinging '50s feel with a black leather belt, but the whole thing still looks more like Game of Thrones couture to us.
On a positive note: We love those Valentino open-toe T-bar sandals.