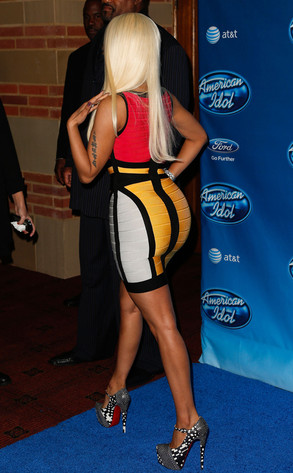 Imeh Akpanudosen/Getty Images
When it comes to this star, most people focus on one of two things: Her feuds and her wigs. These people are missing the point or, if you're really being anatomical, points.
Because right now we're looking at a pair of butt cheeks so enviable that a certain Ms. Jennifer Lopez may want to—we're gonna say it—watch her behind.
What else can we say about our mystery derriere? Well, it was busy making an appearance celebrating the season premiere of a reality competition show.
Give up?