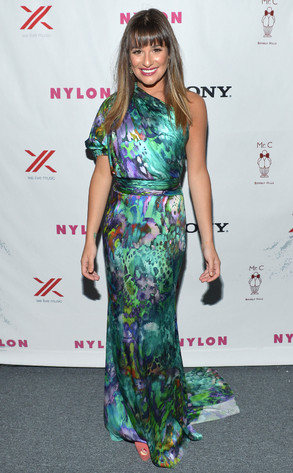 Charley Gallay/Getty Images for NYLON Magazine
Oh, Lea Michele. You know those VIP areas where celebrities always hide out behind curtains and velvet ropes?
There's a reason for all that secrecy: Mermaids.
There are mermaids back in VIP. Only really famous, rich people get to hang with 'em, and only incredibly successful musical-sitcom stars get to actually party with 'em. The downside comes when one of those sea sirens has a bit too much whale milk, or whatever the hell they drink, and barfs all over a dress.