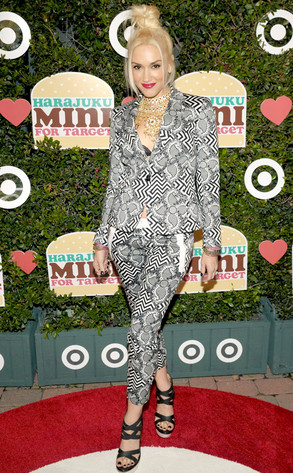 John Shearer/Getty Images
Gwen Stefani was dressing for the sippy-cup set this week as she launched her Harajuku Mini line for Target. Still, that's no excuse for this wacky wardrobe pick, says Joan Rivers.
"Gwen loves to spell everything. Her clothing line is L.A.M.B. She has that song about B.A.N.A.N.A.S. So maybe she'll understand this: Gwen, your outfit is S.H.-.T.," quipped the Fashion Police host.
And that's not all. The hostess with the mostest talks lubricant, Charlie Sheen, alien autopsies and more!
So click in and get all of Joan's jokes that didn't make it on air in our sassy sartorial photo gallery.