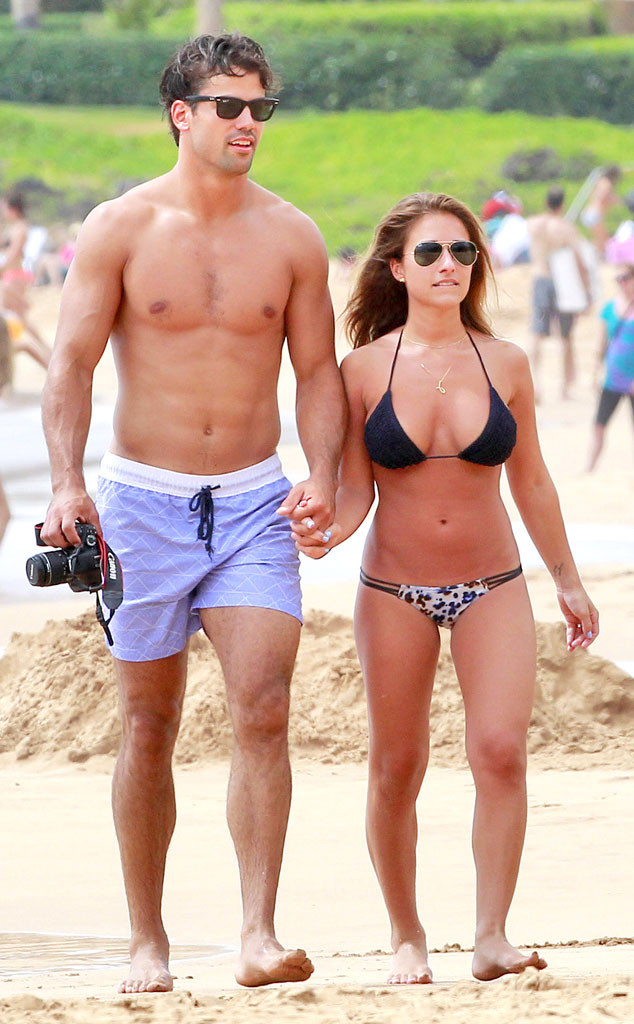 Bruja/Goodrich, PacificCoastNews.com
Oh, come on! A couple should not be allowed to look this good! It makes the rest of us look bad...
NFL Denver Broncos star Eric Decker and country pop singer Jessie James are the best of both worlds—talented and beautiful!
Jessie is best known for her unique country pop sound and her song "Wanted" hit the Billboard Hot 100 in 2009. Eric is a wide receiver for the Broncos and had a breakout year in 2012 with 1,064 yards and 13 touchdowns.
The power couple were married in June and it seems like married life couldn't get any better!