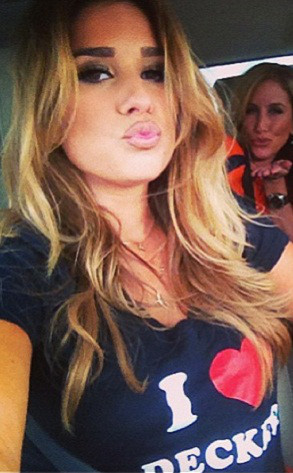 Instagram
Who needs cheerleaders when you have Jessie James?
Eric Decker had his own personal cheer section when Jessie attended his first game of the season. "Game time :)))))" tweeted Jessie with an Instagram pic of her own Broncos uniform: A t-shirt that read "I Heart Decker."
The singer looks stunning in the pic, riding in the passenger seat of a car with two friends blowing kisses at the camera in the background, adding to the selfie.