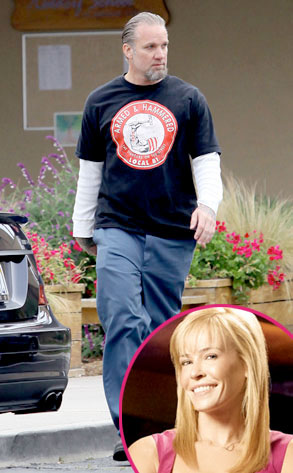 GSI Media; E! Networks
Jesse James is out of rehab and has released a statement in response to Sandra Bullock's filing for divorce. He said that the "decision to let my wife end our marriage" was hard.
He didn't "let" her do anything. I'm pretty sure that once you pork a bunch of women, it isn't your decision to make anymore.
He also said he doesn't want anyone to blame "Sandy" for his infidelity. Don't worry. We don't.