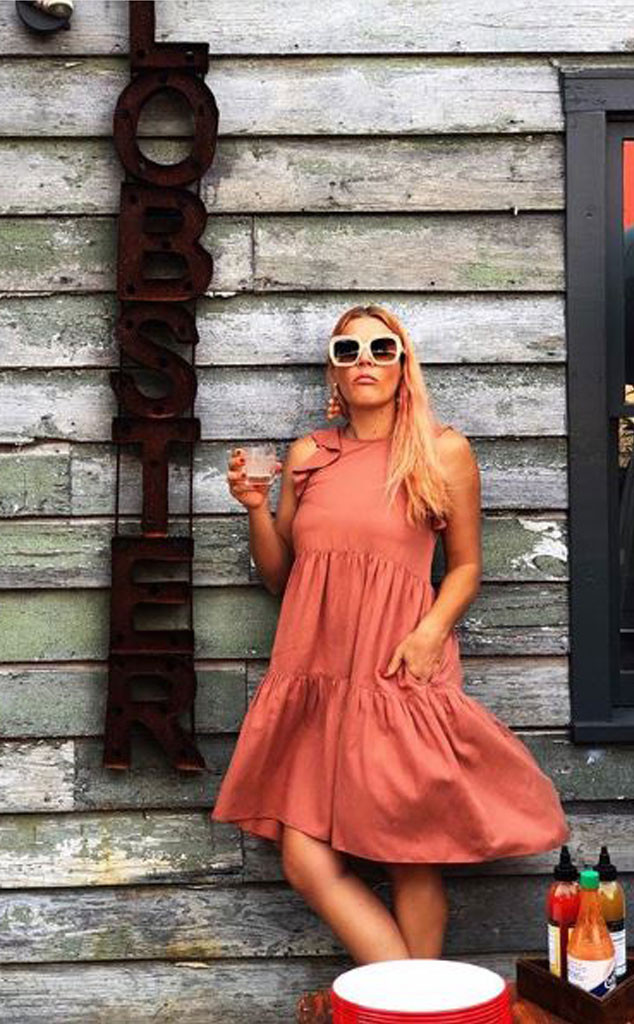 Instagram
Busy Philipps loves food (and margaritas) and therefore we love her even more.
As we gear up for the premiere of Busy Tonight later this month—on Oct. 28 to be exact—we've been on a deep dive into all the things that make the actress so amazing and unique.
For example, her love of pink locks and hilarious displays for Elf on the Shelf every Christmas, which she proudly posts on Instagram each year. In addition to being a killer actress with roles on Dawson's Creek, Cougar Town and recently in I Feel Pretty, the 39-year-old star has become an Instagram superstar that we can't help but talk about on a daily basis.
Our favorite thing about Philipps' social media account is her clear love for food, and lots of it.
No matter what she's eating, or drinking (it's usually margaritas), she loves to share pictures of herself with the food. No, she's not a regular food poster, she is a cool food poster and we double tap pretty much all of her snaps.