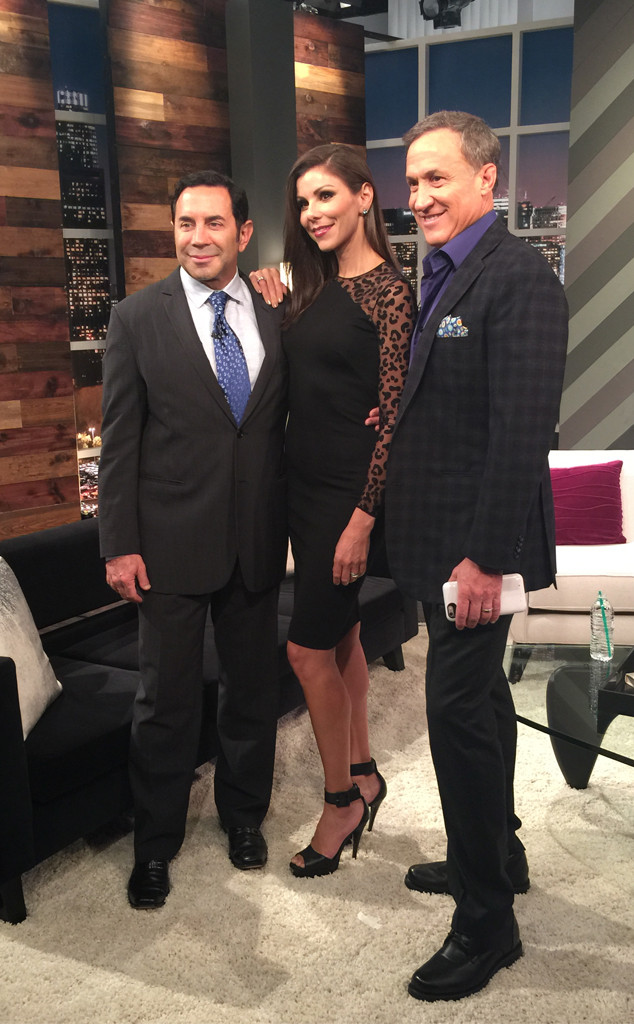 Carrie Dilluvio
Are you ready for Botched: Post Op?
On Tuesday night, the first of three Botched specials called Botched: Post Op will premiere on E!
The specials will air following the Oct. 13, 20 and 27 episodes of Botched and will be co-hosted by doctors Paul Nassif and Terry Dubrow, as well as Terry's wife, The Real Housewives of Orange County's Heather Dubrow.
When we sat down for an exclusive interview with the doctors from Botched, they told us all about the special episodes.
"We go inside Botched to see all the things you don't see in that limited one hour period that we have to explore the patient's lives and explore our interaction," Terry says. "We take all the layers off, take the dressings off and really go see what Botched is all about behind-the-scenes."