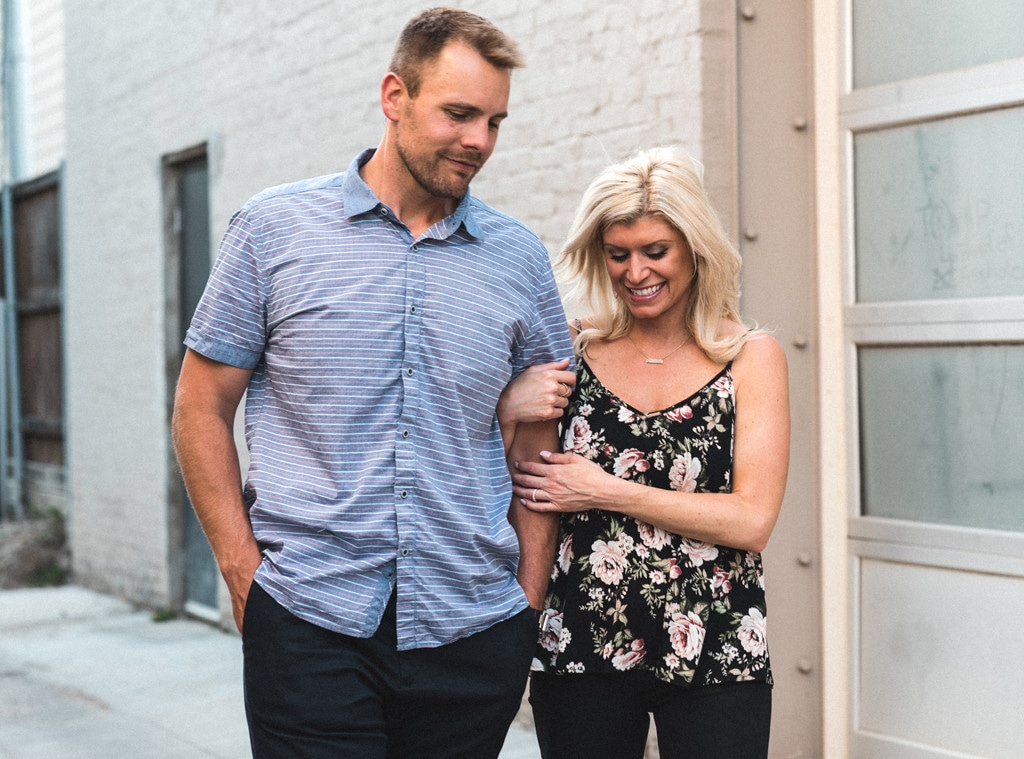 Lifetime/Kinetic Content
Married at First Sight stars Amber Martorana and Dave Flaherty are officially ending their short marriage.
The two, who wed on season 7 of the Lifetime reality show in 2018, separated a few months ago. On Friday, Martorana wrote on Instagram, alongside a photo montage of the pair, "There have been some questions about the status of our marriage, so I wanted to confirm @daveflaherty80 and I have filed for divorce."
"We obviously had a lot of tough moments but we shared a lot of laughs and fun times together too," she continued. "In the end we just weren't a good match, but I learned a lot through the experience and can now say I'm thankful for it. I wish Dave well, and I know he wishes the same for me in return."
Flaherty has not commented directly but did post on his Instagram Story on Wednesday an inspirational quote: "It's time just to be happy, being angry and sad isn't worth it anymore...just let things flow and be positive."
Dave later addressed the split in his own post to Instagram on Friday. "As most know by now, @amberdianne82 and I have decided to file for divorce," he explained. "Although we weren't the right match in the end, I will always be thankful to have gone through this experience with Amber and wish her nothing but the best!"
He admitted they had their "challenges" but said he will always look back fondly on the "light hearted and fun moments" they had during their time together. 
As for the future, Dave is looking forward to the "next chapter" in his life.
On the season finale of Married at First Sight, the two were asked if they wanted to stay married. Both said they did.
"I don't want to rush any of this, I don't want to rush feelings," he said. "I just want more time. The only thing holding me back is time. I want to stay married."
On the show's reunion special, the two revealed that they had broken up and that she had moved out of their home.