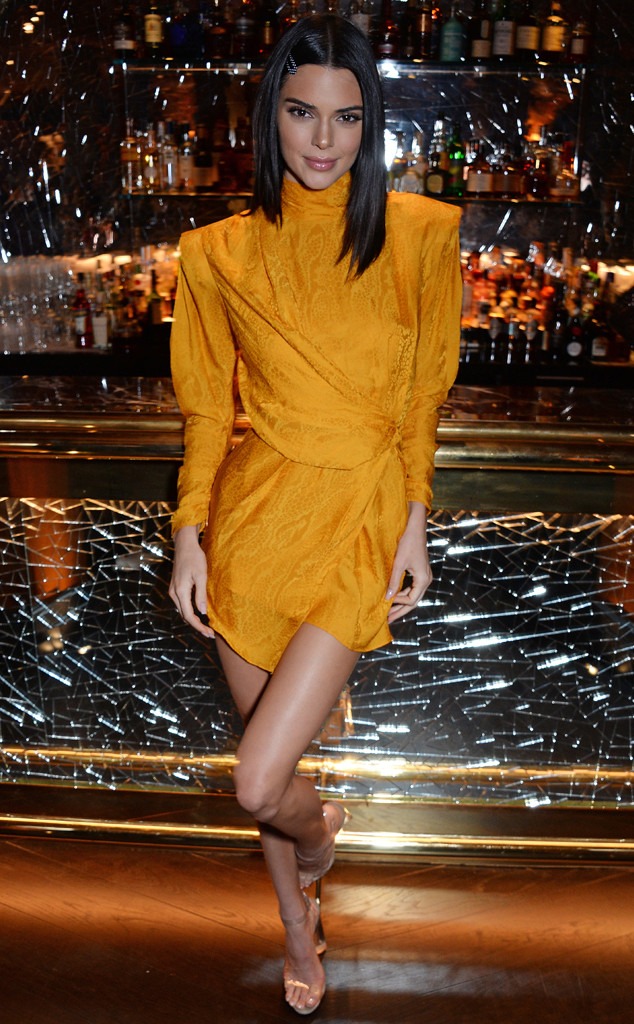 David M. Benett/Dave Benett/Getty Images for Chaos SixtyNine
Kendall Jenner was feeling floral. 
The reality star took a minute out of her Thursday to reveal what she was wearing at the moment to her millions of followers on Instagram. In a short video she posted to her Instagram Story, the 23-year-old supermodel posed for the camera in a floral tank top and white lace underwear. 
The catwalk queen is no stranger to social media attention. Just yesterday, her low-key beau Ben Simmons didn't hide his feelings about another picture she posted—a sexy black and white portrait with Kendall rocking a piercing gaze. 
In addition to Simmons' comment, Hailey Baldwin wrote "the elegance!!" while hairstylist Jen Atkin added, "A Christmas miracle indeed." 
The picture has since amassed nearly 3 million likes and many comments from fellow celebrities and fans alike. 
After years in modeling, Jenner has definitely figured out how to take a standout picture or video—whether it's a pro shot for a fashion magazine or a behind-the-scenes clip from inside her bathroom. 
And she has the 101 million followers to prove it.