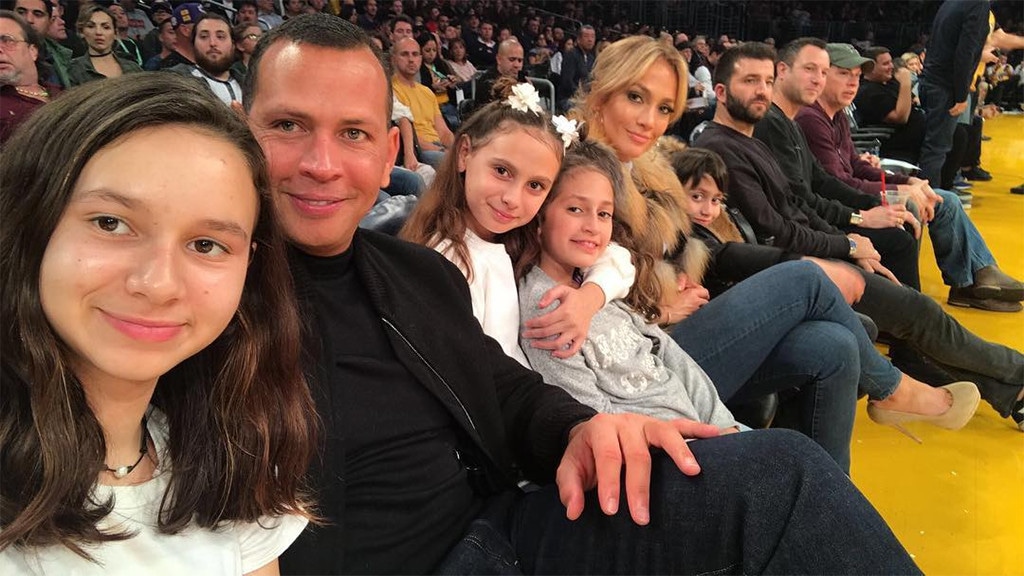 Instagram
We can't help falling in love with this sweet moment. 
It's no surprise that the kids in Jennifer Lopez's life are flexing their musical muscles with some guidance from the triple threat. On Thursday night, the Second Act star shared an Instagram video of her 10-year-old daughter Emme perched on a chair alongside Alex Rodriguez's two daughters, Natasha, 14, and Ella, 10.
With a ukulele in hand, Natasha provided the musical accompaniment as all three ladies belted out "Can't Help Falling in Love" in unison. Talk about adorable!
Mama J.Lo can be heard in the background joining in for a brief moment and eventually reminding the trio to breathe in between two phrases. 
This is hardly the first time Lopez has served as an enthusiastic audience for the young women. Last year, she applauded Natasha as she sang for a room of people at home. Last Christmas, she proudly watched from her seat as daughter Emme performed in her school's 2017 Christmas pageant. 
Most recently, Emme got her first professional opportunity when Lopez cast her in her highly anticipated music video for "Limitless."
"I said no for a long time and then finally I said yes. and I said, 'Baby, are you sure? You can't, halfway through, say you're tired. We have to do it,'" she explained to Jimmy Fallon on The Tonight Show. "When I tell you, she was so amazing and I was so proud. I forgot that I was directing my first video, it was all about her. It was all about her."
Needless to say, Lopez can't help falling in love with her and Rodriguez's daughters and all their budding talents.