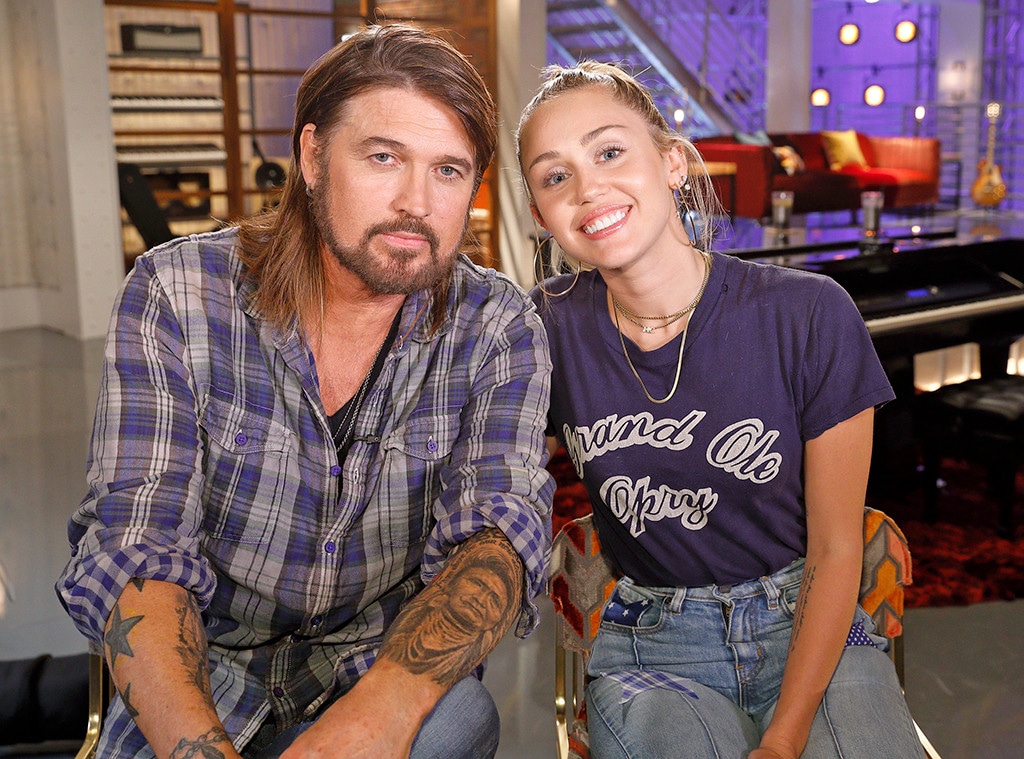 Trae Patton/NBC
Billy Ray Cyrus has an achey breaky heart.
Billy gave away his daughter Miley Cyrus at her wedding to Liam Hemsworth on Dec. 23 and it was a bittersweet moment for the country singer, since his daughter is all grown up.
The "Achey Breaky Heart" singer congratulated Miley and his new son-in-law on their marriage in a caption posted beside adorable photos of himself with the bride and her bouquet. He also poked fun at himself for using an "out dated blackberry camera" to take pictures of Miley and Liam cutting their wedding cake. But, as he put it, the "Wedding wouldn't be complete with out one shot from" his phone. 
Jokes aside, the father-of-six said he "loved seeing all so happy" at the intimate ceremony. 
While the wedding was a long time coming, as Brandi Cyrus joked, there is no doubt that the moment was a bit bittersweet for the "Achey Breaky Heart" singer. Billy Ray and Miley essentially spent every hour of every day together when they worked together on the set of Hannah Montana and continued to collaborate on music as Miley grew out of her Disney days. 
Some might even say that she literally followed in her father's footsteps by writing a song about a broken heart ("Nothing Breaks Like a Heart"), just like her famous dad did back in the day. 
To take a look back at their days as Hannah and Billy, up until their new wedding photos, check out the gallery above!
Congratulations to Miley and Liam!