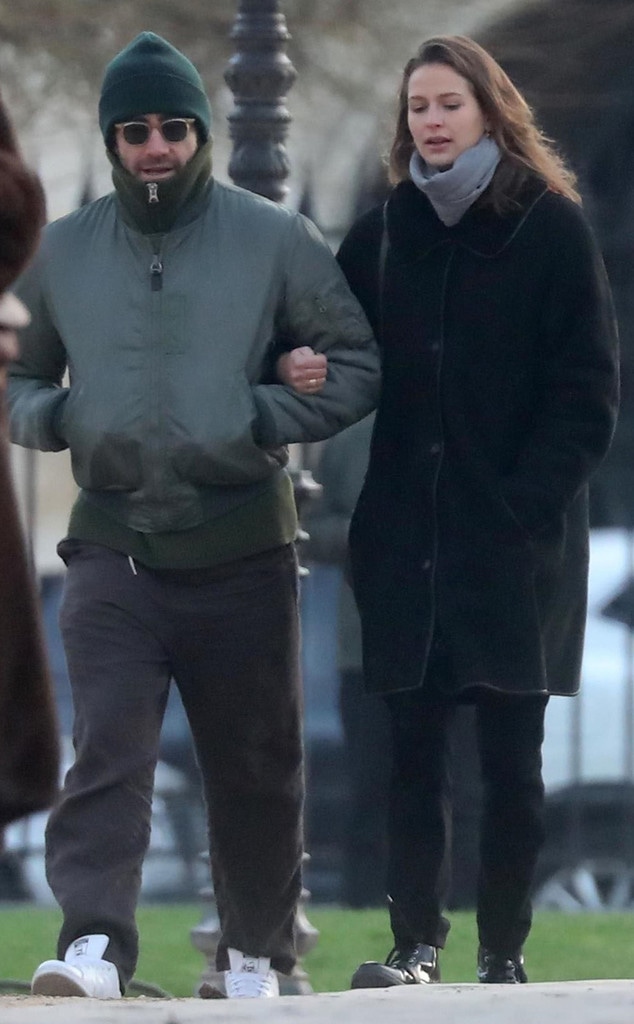 BACKGRID
It looks like Jake Gyllenhaal has a special lady on his arm.
The Oscar-nominated actor was spotted by photographers out on a stroll in Paris on Wednesday. However, the star was not alone as he ambled around the city of light. He was joined by his reported French girlfriend, model Jeanne Cadieu. 
According to an eyewitness, the pair looked happy as they laughed, smiled and walked arm in arm together all bundled up.
"They were smiling the whole time and looked very happy," a source described. 
According to Us Weekly, the two are quite the jetsetters, having been reportedly spotted in both Greece and London together over the summer.
However, the private star has kept mum on his new romance and does not even follow the model on Instagram, of which he became a new member himself earlier this month. 
Gyllenhaal is no stranger to having relationships in the public eye. His former flames include the A-list likes of Reese Witherspoon, Taylor Swift and Kirsten Dunst.  
However, if years in the spotlight have taught him anything, it's to avoid the topics of love and dating during interviews. 
"I'm not necessarily guarded, but I consider intimacy to be very important and I don't think everybody needs to know about my family or my personal details," he said in an interview with The Guardian in 2017. "I'm old school in that way."