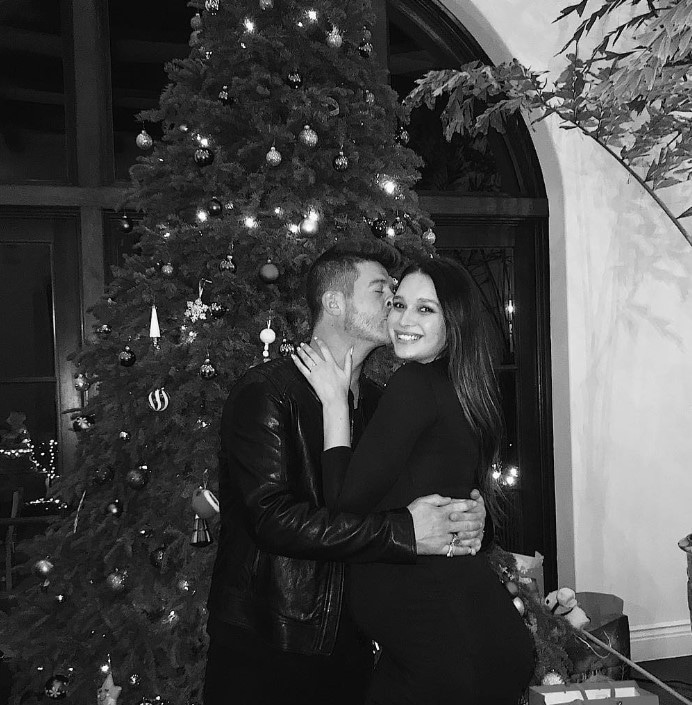 Instagram
There aren't any blurred lines here!
Robin Thicke and April Love Geary are now engaged. The "Lost Without U" singer popped the question to his girlfriend on Christmas Eve as they sat at a dinner table surrounded by their loved ones.
Geary announced their engagement on Instagram after posting photos of them in front of a Christmas tree and a video of the proposal. "YES YES 1000x YES," she captioned the photos.
It has been quite the momentous year for Thicke and his 24-year-old fiancée. Geary gave birth to their first child together, Mia Love Thicke, on Feb. 22. Thicke has another son named Julian Thicke, who he had with his ex Paula Patton.
"Well someone is going to be a big sister next year! We're so excited to share with y'all that I'm expecting again!" Geary wrote on Instagram on Aug. 21. A few days later, they revealed they were having another baby girl!
Not long after sharing the pregnancy news, Geary revealed she had a miscarriage before giving birth to Mia. "But I'm not scared," she told people on an Instagram Q&A on Aug. 21. "Worrying or stressing out too much isn't good for the baby."
Other than an engagement, Geary received a pink sweatshirt with a photo of their daughter Mia on it. "BEST CHRISTMAS PRESENT, I LOVE MY MIA SWEATSHIRT BABE" she wrote on Instagram.
Congratulations to the happy couple!