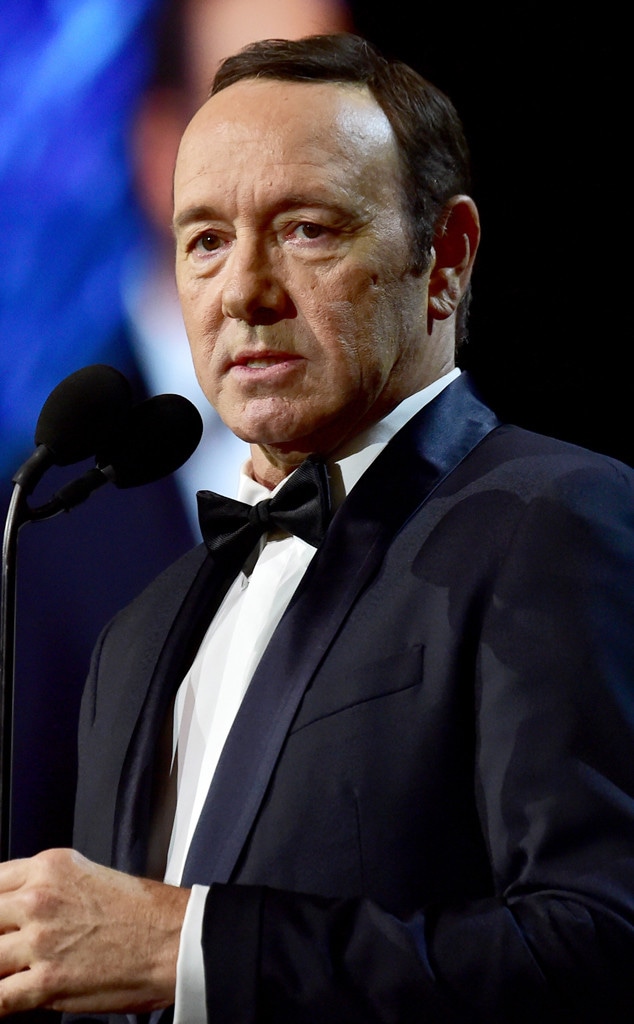 Frazer Harrison/BAFTA LA/Getty Images for BAFTA LA
Kevin Spacey is staging his own return to the White House.
The actor shared a bizarre video of himself playing Frank Underwood on his personal YouTube account on Christmas Eve. In the video titled "Let Me Be Frank", Spacey seemed to foreshadow his reprisal of the role as President Underwood, pointing out that House of Cards viewers never saw him die. 
However, some people who viewed the video speculated that Spacey is using the video to try and persuade the public of his innocence and his determination to continue in his career, despite accusations of sexual assault, which he denies. He makes thinly veiled references to his "send off" on the show and promises "soon enough you will know the full truth." It is unclear if he is talking about his dismissal or the sexual assault charges he faces.
At one point, he looks in the camera, saying, "We're not done, no matter what anyone says. Besides, I know what you want, you want me back. Of course, some believed everything and have just been waiting with baited breath to hear me confess it all. They're just dying to have me declare that everything is true and I got what I deserved."
He adds, "But you wouldn't believe the worst without evidence, would you? You wouldn't rush to judgement without facts, would you? Did you?"
Netflix declined to comment on the video.
Eerily enough, the actor released the video hours after it was revealed he will be arraigned on a charge of indecent assault and battery at Nantucket District Court on Jan. 7. 
In September, it was announced that Kevin Spacey's character, Frank Underwood, would be written off the sixth and final season of Netflix's House of Cards. 
The American Beauty star was removed from the production after Star Trek: Discovery star Anthony Rapp came forward with allegations of sexual assault against Spacey. Rapp's claims led at least four other men to come forward with their own alleged stories of harassment. He denies all accusations.
People might recall that these allegations led Spacey to come out as a gay man. He said, "This story has encouraged me to address other things in my life...I have loved and had romantic encounters with men throughout my life, and I choose now to live as a gay man."
E! News has reached out to attorneys for Spacey for comment.