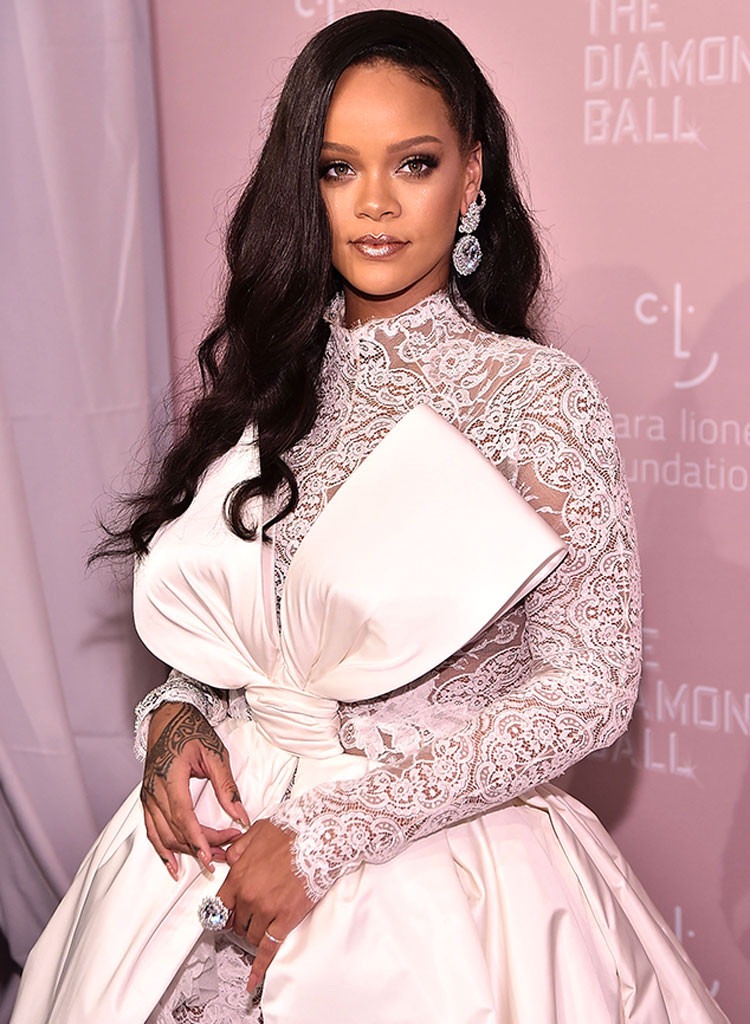 Theo Wargo/Getty Images
Bad Gal RiRi has some good news to share.
Rihanna answered everyone's burning question when she replied to a fan on Instagram. The "Work" singer posted a photo promoting some of her Fenty Beauty makeup and one user asked, "But when is the new album dropping Robyn?"
She responded, "2019."
It's a fantastic answer for RiRi fans out there who have been wondering "Where Have You Been" in terms of her music. Rihanna's last album was Anti, which came out in 2016.
Since Anti's release, the singer has been focusing heavily on her Fenty Beauty lines, as well as her blossoming acting career.
Rihanna starred in Ocean's Eight alongside Sandra Bullock, Cate Blanchett, Awkwafina, Anne Hathaway and others. She will also be co-starring in a movie with Donald Glover called Guava Island.
Although RiRi doesn't share when in 2019 eager ears will finally hear the new tunes, we do know it's "incredible," according to her vocal producer Kuk Harrell. Harrell apparently did an Instagram Live session on Dec. 13 and when asked about an update on R9 (named for her ninth studio album), he said, "R9 is amazing. It's incredible. And that's all I'm going to say."
Even though we haven't heard new tracks from Rihanna in a few years, her musical impact is still as relevant as ever. The "Disturbia" artist reportedly turned down the offer to perform during the 2019 Super Bowl Halftime Show, reportedly in solidarity with Colin Kaepernick. Maroon 5 and Travis Scott will do the honors in February instead.
In the meantime, we'll be waiting patiently for RiRi to take a bow with her new songs.