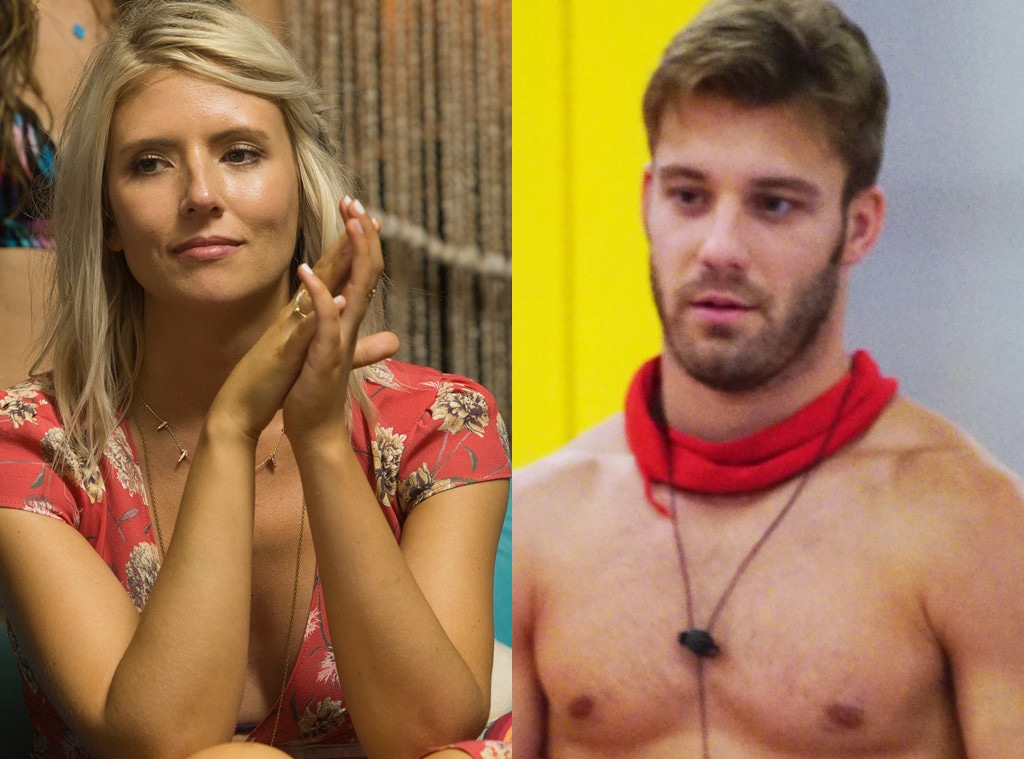 Paul Hebert via Getty Images; Monty Brinton/CBS via Getty Images
Paul Calafiore is speaking out after Danielle Maltby shared an emotional Instagram post about their dramatic split.
The reality star tells E! News that he sincerely believes Danielle "misinterpreted" his intentions in the emails and messages that she referenced. "I had no idea I was blocked by Danielle until I received an email from her, Paul explains. "I didn't beg to be unblocked, I asked why I was blocked when we could just talk like adults."
Furthermore, Paul says, "If she wanted me to stop talking to her then all she had to do was tell me." Paul does not deny keeping in contact with his ex, but explains that he thought talking to her was "helping her through everything that had happened," rather than him trying to get back with her as Danielle accused.
While he defends his intentions, Calafiore says he "can never forgive" himself for cheating on her and the pain it caused The Bachelor alum. "She never deserved that."
Paul confirms he is still seeing fellow reality TV star Cara Maria, who he had the affair with, and is sympathetic about the public nature of his relationship with her. "Two hearts never break even, I am happy in my new relationship which started getting more serious while filming next season of The Challenge and I understand how hard that may be to witness," the Ex on the Beach star shares.
Nonetheless, Paul insists, "I'm not trying to get back with Danielle."
"I wish Danielle all the happiness in the world and I truly hope she is ok," he concludes. "She has a great support system and is strong woman."
Danielle Maltby/Instagram
Paul's statements run contrary to Danielle's emotional claims that The Challenge star continued to tell her, "he needs me, misses me, still loves me and wants to fix everything," after their split. "Actions speak louder than words," Danielle said.
Moreover, the Bachelor star shared that she has "been physically sick from the anxiety, stress, grief and lies inflicted on me for months." 
Cara Maria has yet to speak out about Danielle's latest post, but previously told E! News that she and Paul never wanted to hurt Danielle. "He definitely cares about Danielle a lot and everything that he's doing, even on social media, he tries not to post anything or engage in anything because he doesn't want to disrespect her and what he had with her, just because she was always good to him and he loved what they had but I think he wanted something else," The Challenge star said. 
She even claimed that Paul told her, "I wanted so bad to be able to call Danielle and tell her everything and then break up with her and then be with you so I could've avoided all this."