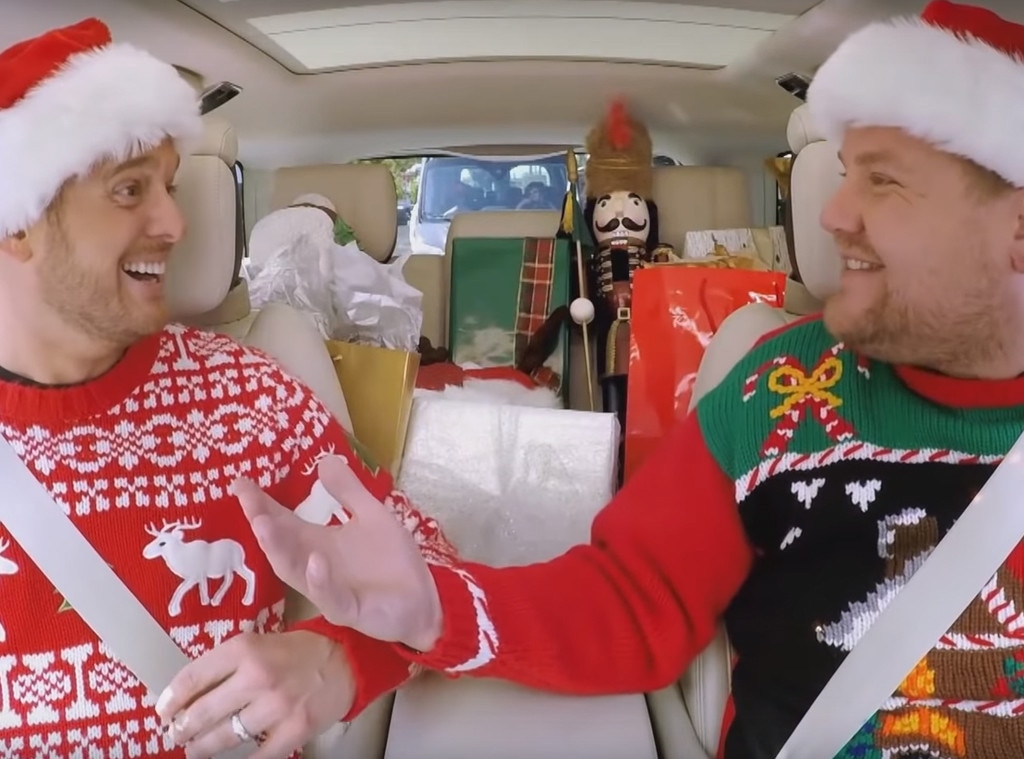 YouTube
Prepare yourselves for some serious Christmas magic.
For those still stuck at the office or trapped in holiday traffic, we have a special video for you that is sure to brighten up your Friday.
The genius minds at The Late Late Show With James Corden were able to create a festive edition of Carpool Karaoke. Spoiler alert: They did not disappoint.
From the very beginning, James Corden sets the mood with a festive holiday sweater and plenty of gifts in the backseat. What comes next is a handful of famous faces ready to jingle all the way in the passenger seat.
Kicking off with Michael Bublé, the pair bust out into "Christmas (Baby Please Come Home)."
And within minutes, James is joined by Adam Levine, Shawn Mendes, Ariana Grande, Cardi B, Christina Aguilera, Paul McCartney, Barbra Streisand and Migos.
"Happy Hanukkah! Happy Holidays! Happy Christmas! Happy Kwanza," James shared. "Have a great time everyone. That's what we're trying to say."
In less than a day, the video has already obtained more than 1.1 million views. In other words, James is basically the late-night elf America needed.
The Late Late Show With James Corden airs weeknights at 12:37 a.m. on CBS.